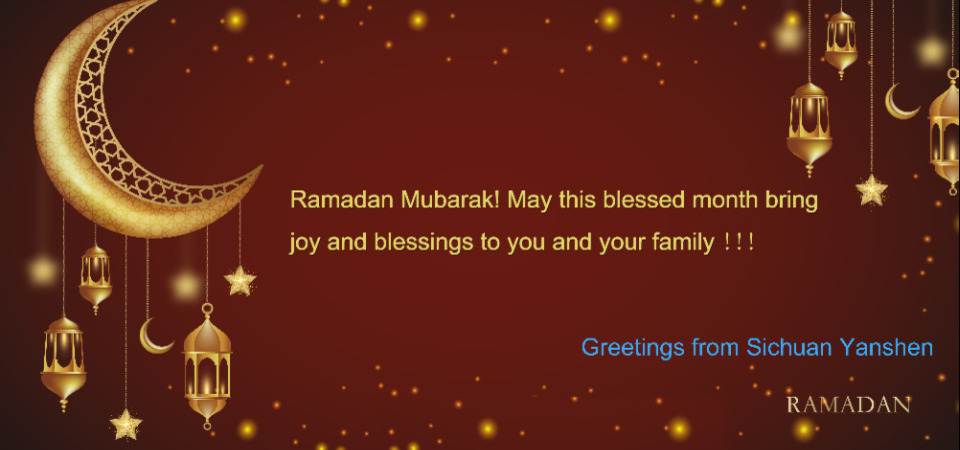 Ramadan Mubarak! As we observe the holy month of Ramadan, we at Sichuan Yanshen Titanium Dioxide Factory extend our warmest greetings and best wishes to our Muslim friends, colleagues, and customers around the world.
The month of Ramadan is a time of spiritual reflection, self-discipline, and community solidarity. It marks the revelation of the Quran to Prophet Muhammad (peace be upon him) and commemorates his teachings of compassion, justice, and service to others. This month presents us with an opportunity to deepen our faith, strengthen our relationships, and contribute to the greater good of society.
As a company that values diversity, inclusion, and respect for all cultures and religions, we stand in solidarity with our Muslim brothers and sisters during this sacred time. We recognize the challenges and sacrifices that come with fasting from dawn to dusk, and we commend the courage and commitment of those who undertake this important act of worship.
In Sichuan Yanshen Titanium Dioxide Factory, we are committed to upholding the highest standards of ethical, social, and environmental responsibility in everything we do. We believe that building strong partnerships based on mutual respect, trust, and understanding is essential to achieving sustainable and inclusive growth for all.
On this auspicious occasion, we renew our commitment to promoting harmony, unity, and peace across borders and cultures. May this blessed month of Ramadan bring us closer to one another, inspire us to live with greater purpose and compassion, and fill our hearts with love, joy, and blessings.
Once again, Ramadan Mubarak to all our Muslim friends and partners. May Allah's mercy and blessings be with you throughout this holy month and always.
Sichuan Yanshen Titanium Dioxide Factory