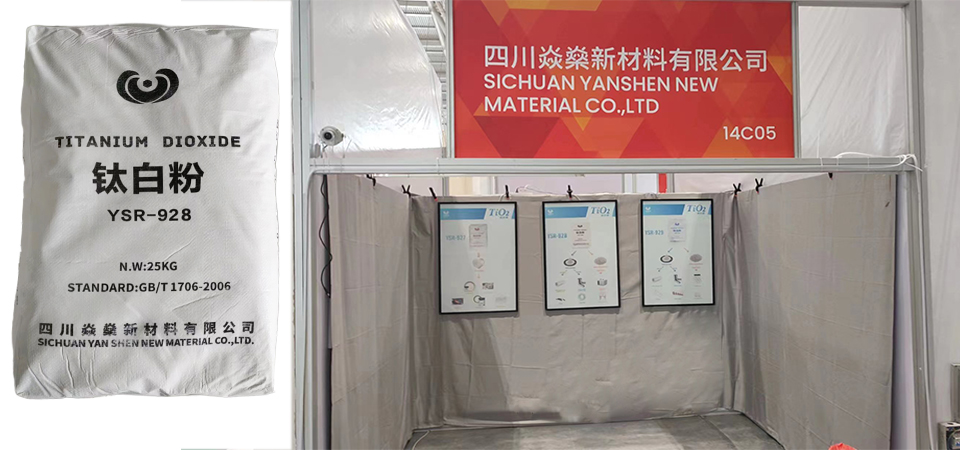 Sichuan Yanshen New Material Co., Ltd. will participate in the 35th China International Rubber and Plastics from April 17th to 20th. The venue is located in the Shenzhen International Convention and Exhibition Center.
Sichuan Yanshen New Material Co., Ltd. is a professional manufacturer of titanium dioxide. The company's products are widely used in plastics, rubber, paint, paper, color chips and other industries. Participate in the China International Rubber and Plastic Exhibition this time. Our company will mainly exhibit YSR-928 and YSR-929 two kinds of titanium dioxide used in plastics. YSR-928 product, with high weather resistance and high temperature resistance, is widely used in white masterbatch for injection molding and other color masterbatches. SR-929 is widely used in plastic blown film and plastic bottle blowing products due to its high fluidity.
Our booth is located at C05, Hall 14. Welcome to come and negotiate.